Throughout the last century, there have been toys whose popularity has waxed and waned. Most likely, there are untold hundreds of types of toys that have long been forgotten. However, there are also those toys that continue to stand the test of time to be popular no matter the decade. These types of toys are household names that almost every child has enjoyed through the last 100 years. Here are a few of the most enduringly popular toys throughout the century.
There is something so simple yet so entertaining about a box of Crayola crayons that they have continued to be popular for a very long time. Almost every child has at least one box of crayons in their house, and many have various deluxe boxes with numerous color options. The Crayon was introduced to the world in 1903 and has continued to be popular on into the 21st century.
Madam Alexander Dolls
Considered more of a collector's item than toy, the Madame Alexander dolls were first introduced in 1920. Ranging from basic play dolls to specific characters like the well known Scarlett O'Hara doll released after the movie "Gone with the Wind" these toys have continued to be favorites since they were first created.
View-Master
3-D
While the creation of modern technology has provided the ability to even watch television in 3D, the View-Master 3D has continued to be a popular toy. Created in 1930, the toy was originally designed to help train soldiers, but it soon became well-loved among children. In fact, the toy is so enduringly popular that it has sold more than 1 billion units as of today.
Candy Land
It is hard to believe that this little board game has been around for more than 70 years. Candy Land was first introduced in 1940 and continues to be extremely popular today. While the style may have changed over the years, the actual game play has not. Candy Land is second in popularity of board games only to Scrabble when it comes to sales through the years.
When it comes to iconic toys, it is hard to beat the Rubik's cube. This toy was first introduced in 1970 and was created by Erno Rubik. While there are billions of different color combinations, there is only one solution to the puzzle, making it enjoyable and frustrating at the same time.
Mr. Potato Head
Created in 1950, the Mr. Potato Head doll is a basic concept. Created to resemble a potato, the doll comes with various hats, eyes, glasses, noses, ears and teeth so that a child can create different combinations of facial features. Interestingly, the original Mr. Potato Head included only the features and the child was supposed to supply their own real potato. A plastic potato body was first introduced in 1958.
G.I. Joe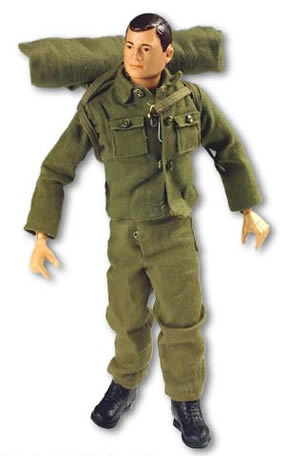 The first G.I. Joe doll was introduced in 1964 and has become the icon for almost all action figures up to the present day. In fact, the toy and the cartoon on which it is based, have continued to be popular from the time it was created to the present day, meaning it has never experienced a lull in popularity like most toys may through the years.
While there are many toys that have experienced boosts in popularity through the decades, there are few that have stood the test of time. However, when a toy comes along that is sure to endure; it becomes one that almost every household will see. Items like Crayons and the Rubik's Cube are certainly not going anywhere and will most likely hold their status for many years to come.